Have you been hit with harsh tax penalties because of failure to file or pay your taxes by the IRS's deadlines? Whether you're a single year behind on your taxes or you've been delinquent for years and are now facing the loss of your property and assets to cover the debt, Pro Tax Resolution can help. We're San Antonio's source for tax abatement services. Our top priority is providing our clients with some of the best relief for income tax penalties available in the local area. We're licensed and insured, with more than four decades of combined experience in the field. We promise to do our utmost to get your state and federal tax penalties lifted and to help you move forward into a life without tax debt. Call or email us today to learn more about what Pro Tax Resolution can do for you!
Solving Tax Issues of All Sizes and Scopes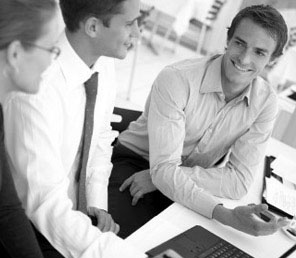 We provide tax penalty assistance for both individual taxpayers and business entities throughout the greater San Antonio area. We're well-versed in a wide array of tax issues and will call on our knowledge and experience to create a customized plan for penalty abatement that works for you while also meeting the government's requirements. You can contact us if you're struggling with:
Tax penalties and fees added to your account
Wage garnishment
Tax liens against your assets
Tax levies, representing seizure of your assets
The biggest thing to remember about income tax penalties is that they only get worse as time goes by. Even a minor tax penalty for underpayment or late filing can turn into a big problem if you don't take care of it promptly. That's why it's so important to bring in the pros at Pro Tax Resolution as soon as possible. We'll work efficiently to provide effective tax abatement, not only stopping your situation from becoming worse but actually helping you improve your financial scenario. Thanks to our experience and our affiliation with the American Society of Tax Problem Solvers, we have the concrete answers you need whenever you're facing an IRS tax penalty.
Emergency Tax Penalty Help
If you've waited to seek penalty abatement until the IRS's deadline is almost upon you, Pro Tax Resolution can help. We're pleased to provide emergency assistance, going above and beyond to ensure that you don't lose your property or your bank accounts because you missed an important due date. It's never too late to hire tax specialists to help you secure IRS penalty abatement. Call us in an emergency, and we'll be there when you need us.
For more information about state and federal tax penalties, and to schedule your appointment with a member of our skilled team, call Pro Tax Resolution today. We truly believe that we offer some of the best tax help around, but you don't have to take our word for it—we have the excellent track record with the Better Business Bureau to prove it. If getting IRS penalty abatement is all that's standing between you and a brighter financial future, you've come to the right place.