Catch Our Weekly Tax Talk on Your Local Radio Station
Are you looking for smart tax advice from a professional you can trust? Then, don't miss our new radio program airing weekly on 930AM The Answer. Tune in every Sunday at 3:00 p.m. to Pro Tax Resolution with Barry G. Fowler, EA, for a full hour of informative tax guidance from one of America's top tax help specialists. We're excited to be bringing you straight answers to your tough tax questions right here on your local San Antonio station.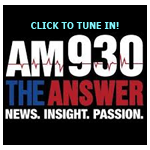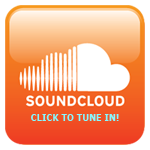 Barry G. Fowler, EA, president and founder of Pro Tax Resolution, is recognized as one of the nation's leading tax authorities. He is now hosting this weekly tax show to give you sound counsel on everything from reducing tax debt to claiming medical and educational expenses. Most of all, he's out to help you take a proactive approach to tax problems, so you can stop minor matters from becoming major tax troubles. He'll be taking questions each week, so submit your query today to learn from the best.
Check 930AM The Answer's program schedule to find out more about our new tax show coming to you every Sunday in the San Antonio metro. You can also listen to previous episodes on our podcast page.
And of course, Pro Tax Resolution is always just a phone call away for personalized attention to your individual or business tax needs. We even provide your initial tax help consultation at no charge, so you have nothing to lose! Tune in to our weekly radio show, or give us a call now.