If receiving notice of an audit by the IRS represents one of your worst nightmares, call Pro Tax Resolution We're tax audit specialists with more than 40 years of combined experience in the audit IRS assistance industry and a true commitment to providing our clients with meaningful and effective services. We'll guide you through the audit process, helping you avoid serious tax problems along the way. Whether you're facing an audit of your own finances or a business audit that could affect the security of your company, we've got you covered. Call or email us today to learn more, to schedule your appointment for help with IRS tax audit issues, and to get a free cost estimate. We look forward to working with you!
Step-by-Step Tax Audit Guidance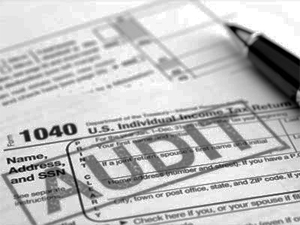 The team of tax attorneys and other consultants at Pro Tax Resolution provides comprehensive tax audit help. Depending on your specific circumstances, we can:
Go through your finances to determine possible reasons for the audit
Help you gather any paperwork necessary to support your case
Represent you and speak on your behalf during the audit proceedings
Negotiate tax settlements such as an offer in compromise
Seek penalty abatement and lifting of government actions against you
Advise you on avoiding an audit from the IRS in the future
Our top priority is providing some of the best help for IRS audits available in the San Antonio area. If you bring your tax problems to our firm, you can trust in working with experts who have extensive knowledge of federal and state tax codes, skill in negotiating with the IRS, and an attentive and detail-oriented eye toward error-free paperwork. We know that when you're facing an audit by the IRS, accuracy matters, and we'll work hard to secure you the best possible audit results.
40+ Years of Experience With IRS Audits
Every individual or business audit case is unique, due to your specific financial circumstances. That said, Pro Tax Resolution calls on our four decades of combined experience to use tried-and-true audit defense tactics for our clients. We'll be able to efficiently and effectively come up with a plan of action for your audit defense and any other services you require from us, such as offer in compromise negotiation. Even in an emergency situation, we have what it takes to give you exceptional service.
Pro Tax Resolution is a proud member of the American Society of Tax Problem Solvers. We're also affiliated with the Better Business Bureau. As a licensed and insured audit IRS help firm, we want you to feel secure and confident giving your problems over to our team of tax professionals. Don't let an audit from the IRS ruin your financial future—contact Pro Tax Resolution in San Antonio now!