For some tax issues, you need the specialized skills of a tax lawyer. Whether you're seeking guidance on setting up your company's payroll taxes or you've been summoned to federal tax court, you can turn to Pro Tax Resolution for assistance from knowledgeable and talented tax attorneys. Thanks to our firm's more than 40 years of combined experience helping individuals and businesses work through tax struggles, we're more than qualified to help you, no matter how serious your problems. In San Antonio and anywhere in the surrounding area, trust Pro Tax Resolution to secure the best possible results for your case and to give you the legal advice that will help you avoid tax troubles in the future. Call today to get a free cost estimate from one of our expert tax lawyers! 
Take Control of Your Tax Issues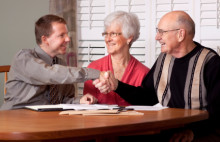 Working with a tax lawyer can ensure that your tax problems don't get out of hand. When you call Pro Tax Resolution to set up your initial consultation with our firm, we'll determine whether you need the specific skills of an income tax attorney and connect you with the right professional for the job. Getting advice and assistance from a tax law attorney can help you get out of even the toughest tax situations and avoid being hit with frustrating penalties in the future. Our tax attorneys are able to assist you with: 
Filing and paying back taxes
Negotiating tax settlements
Appealing tax liens and levies
Preparing for and getting through IRS audits
Appearing in federal tax court
Setting up a new business
Avoiding future tax problems
Licensed & Insured Tax Attorneys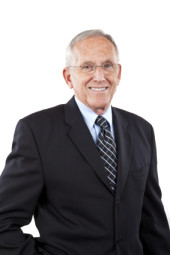 Pro Tax Resolution stands apart from other tax attorney firms in the San Antonio area because of our commitment to giving you the best workmanship and customer service around. Not only are we fully licensed and insured with four decades of experience, our tax lawyers are affiliated with the American Society of Tax Problem Solvers and the Better Business Bureau. When you need an income tax attorney for representation at IRS hearings or in tax court, or if you simply need advice for yourself or your business, you can put your trust in our qualifications and our dedication to our clients' needs. Each tax attorney in our employ offers accurate, thorough, precise, and customized tax assistance. 
Whether you need routine help from a tax attorney in San Antonio or you're facing an emergency and need immediate attention for your case, you can count on Pro Tax Resolution We're well versed in all types of tax law, and we can bring financial stability back to you or your business. Don't let your tax problems get you down and disrupt your financial future. Instead, seek help from the experienced tax attorneys in our firm. Call today to speak to a qualified tax law attorney at Pro Tax Resolution We look forward to working with you!