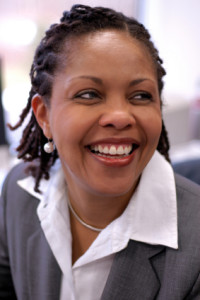 Life on the road isn't easy, even for the most experienced truck driver. Tax problems can only add to your stress and make your life more challenging. If you need professional tax relief help in order to meet your IRS obligations or bounce back from penalties that are causing you financial hardship, give Pro Tax Resolution a call. We're pleased to provide tax debt relief to taxpayers throughout the greater San Antonio area, including truckers. We'll put our more than 40 combined years of experience to work to bring you tax relief you can trust! Contact us now to speak with one of our tax relief attorneys or other experts.
Knowledgeable and Compassionate Tax Assistance
We're a tax relief company that truly understands the specific concerns truckers have when it comes to their taxes. We know what issues you're dealing with, from potentially being out on the road when tax payments are due to being unavailable for appearances at audits and other proceedings. We're also aware of certain forms of tax debt relief that truck drivers are eligible for, making us your best bet for tax relief help that is customized to your specific needs. If you care about entrusting your tax woes to one of the most knowledgeable and skilled tax relief companies in San Antonio, you've come to the right place.
The tax relief services we provide for truckers include:
Filing back taxes
Negotiating tax settlements
Securing penalty abatement
Representing you during IRS audits
Representing you in federal tax court
Appealing government actions against you
Advising you on tax matters
Make Pro Tax Resolution your comprehensive source for answers to all of your tax questions. We'll connect you with a tax relief attorney or other expert who's right for your case and who will work hard to get you the best possible results. We'll provide fast, reliable services, especially if your case is an emergency and you need immediate assistance. As a tax relief company that cares about our clients' financial security and well-being, we'll give you our best, every time.
Free Estimates for Tax Relief Help
If you've been putting off researching tax relief companies because you're concerned about the cost, you can stop worrying. Pro Tax Resolution will be happy to give you a free cost estimate for the services of our tax relief attorneys and other pros, so you can plan ahead for this valuable expense. Call today to schedule your initial consultation, and to get your free cost estimate! With a tax relief attorney from our firm by your side, you can wave goodbye to your tax problems and drive off into the sunset—or sunrise—with complete peace of mind.