If tax problems are causing your family or your business financial hardship, it's time to seek tax relief. Pro Tax Resolution is San Antonio's choice for tax resolution, thanks to our more than 40 years of combined experience and our commitment to quality workmanship. We want all of our clients to get the tax help you need to move forward onto solid financial ground. Call or email us today to learn more about our tax resolution services, and to schedule your appointment with one of our tax consultants! Whether you're dealing with tax issues as an individual or on behalf of your business, you can trust us to find the best solution to your tax woes.
Customized Solutions to Your Tax Problems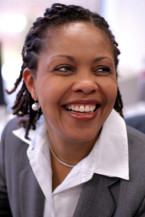 Pro Tax Resolution is able to assist with both federal and state tax problems. We're licensed and insured and proud to be a member of the American Society of Tax Problem Solvers. We're also affiliated with the Better Business Bureau. Our team of tax consultants is ready to step in if you need help with any of the following:
Filing back taxes
Negotiating a tax settlement
Securing an offer in compromise
Filing for penalty abatement
Creating an installment agreement
Claiming innocent spouse relief
Ending wage garnishment
Appealing a government action against you
And more!
No matter how serious your tax issues have become, Pro Tax Resolution can find solutions that are effective and custom tailored to your needs. We'll look at the circumstances that led to you seeking tax debt relief and take those circumstances into account when creating a plan of action for your IRS assistance. You can put your trust in our experience, knowledge, and skill even when you don't see a way out of your tax troubles. While tax settlements can be difficult to secure on your own, our guidance and professional advice will help you get the tax resolution you need and deserve. We provide tax help that means business, making you IRS compliant while also improving your financial health and well-being.
Emergency Tax Resolution Services
Pro Tax Resolution gets the job done right, and we get it done quickly. If you're facing an emergency scenario, such as a looming IRS audit or a pending government action against your assets, contact us for immediate IRS assistance. We'll work hard to ensure that you meet that IRS deadline and avoid further penalties and IRS problems. For emergency tax help in San Antonio, we're the company to call.
At Pro Tax Resolution, we can help you with any tax problem, large or small. Contact us now to learn more about your options for tax settlements, such as an offer in compromise, as well as to discuss other forms of tax debt relief. We'll answer your questions and get right to work providing tax resolution service you can count on. We'll also give you a free estimate for the tax resolution services you require. Make us your one-stop shop for tax relief!